Joanne Rowling (born 31 July 1965), who writes under the pen names J. K. Rowling and Robert Galbraith, is a British novelist and screenwriter who wrote the Harry Potter fantasy series. The books have won multiple awards, and sold more than 400 million copies.[1] They have become the best-selling book series in history[2] and been the basis for a series of films, over which Rowling had overall approval on the scripts[3] and was a producer on the final films in the series.[4]
Along with more than 600 other fellow artists, we are announcing today that we will not engage in business-as-usual cultural relations with Israel. We will accept neither professional invitations to Israel, nor funding, from any institutions linked to its government. Since the summer war on Gaza, Palestinians have enjoyed no respite from Israel's unrelenting attack on their land, their livelihood, their right to political existence. "2014," says the Israeli human rights organization B'Tselem, was "one of the cruellest and deadliest in the history of the occupation." The Palestinian catastrophe goes on. [5]
Rowling was one of more than 150 signatories to a letter published in the Guardian last week, along with names including Melvyn Bragg, Hilary Mantel and Simon Schama. [6]
The letter was written in response to a February missive signed by around 700 artists calling for a cultural boycott of Israel. The letter signed by Rowling cites its signatories' belief that "cultural boycotts singling out Israel are divisive and discriminatory, and will not further peace", and that "cultural engagement builds bridges, nurtures freedom and positive movement for change".
The letter also announces the launch of Culture for Coexistence, a new network which intends to "inform and encourage dialogue about Israel and the Palestinians in the wider cultural and creative community".[7]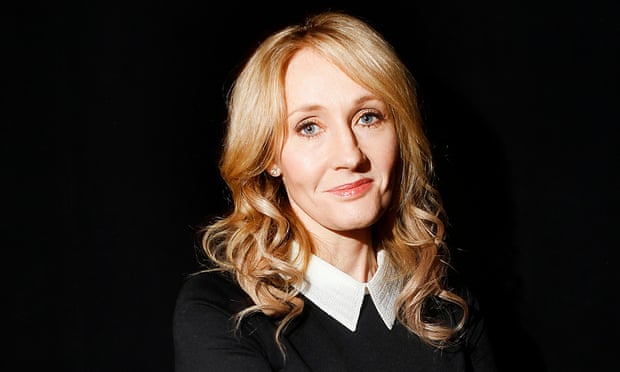 J.K. Rowling has spoken of both her opposition to Israel's treatment of Palestine, and against a boycott of Israel itself. She posted a long Facebook statement in 2015, saying, among other things:
"The Palestinian community has suffered untold injustice and brutality. I want to see the Israeli government held to account for that injustice and brutality. Boycotting Israel on every possible front has its allure… What sits uncomfortably with me is that severing contact with Israel's cultural and academic community means refusing to engage with some of the Israelis who are most pro-Palestinian, and most critical of Israel's government," [8]

Also Ranked
#24 on The Most Inspiring (Non-Hollywood) Female Role Models
#6 on The Best Female Authors of All Time
#3 on The Greatest Living Writers & Most Famous Authors Today
#18 on The 30+ Best Living Novelists & Fiction Authors Today, Ranked [9]
---
Source: